DH500/1000-L Horizontal Directional Drill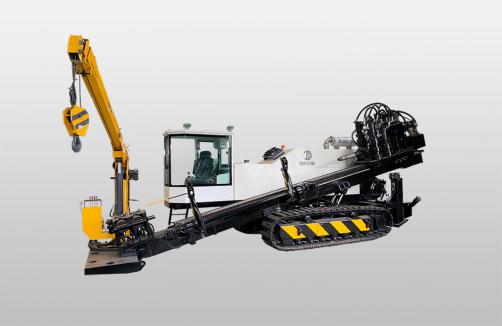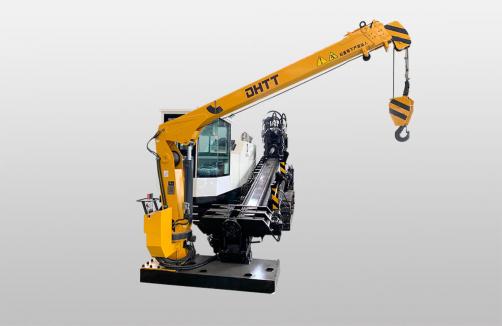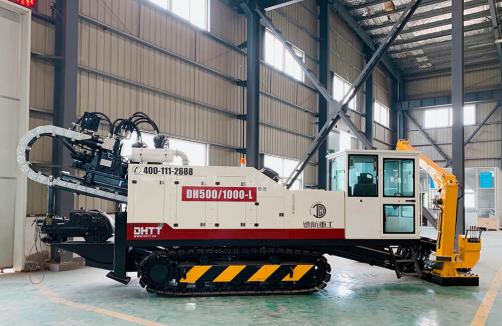 List
DH500/1000-L Horizontal Directional Drill

Product Points of Sale
Specification
Main Configuration
● The advanced control technology of closed energy-saving circuit is adopted in rotation, push-pull and walking, which can save more than 20% energy and improve efficiency greatly at the same time.

● The whole machine is equipped with a booster, which can push and pull up to 1000KN.

● Rotary and feeding systems are all closed systems, multi-gear stepless speed regulation, accurate and reliable, and efficiency is increased by at least 30%.

● It is equipped with a patented rotary joint mechanism, which has a large mud flow and is easy to ream.

● The hydraulic system and circuit design have been optimized several times, and the efficiency is upgraded again.

● Steel caterpillar drive design,convenient to convert.

Note: With technological progress, products will be improved continuously. Please forgive us for not notifying you of any changes in parameters and configurations.
Engine

Brand

Cummins

Mud pump

Max flow rate(L/min)

600

Rated Power kW

194

Max pressure(MPa)

8±0.5

Thrust-Pull

Style

Rack and pinion

Pipe

Diameter*Length(mm*m)

Φ89*4.5

Thrust/Pull force
(kN)

500/1000

Entry angle

°

10-22

Thrust/Pull force
(m/min)

0-32

Backreamer diameter

mm

Φ1200

Rotation

Torque(N·m)

24000

Weight

T

18.5

Spindle speed(r/min)

0-128

Dimension
(L*W*H)

mm

9800*2350
*2700
Engine

Hydraulic pump

Main hydraulic motor

Reducer

Transfer case

Mud pump

Rotation

Push&pull

Cummins

Sauer,US

Sam,Italy

Huade/Liyuan

Brevini,Italy

Stiebel,German

Hengyang central
Push-pull motor can be equipped with American Sauer.
Feedback from contact with us